Do you love that feeling you get when you're surrounded by books? So calming, and the scent? Euphoric. It's even been scientifically proven to reduce stress.
We love books, too. All books. The more, the better. Here at Adventures Underground, there are literally thousands of them. Come in, either for that specific book you're looking for, or just to browse and explore. And if you're having any trouble finding something, just ask! We love helping people find the books they are excited about.
What is that? Just out of the corner of your eye. It's so beautiful, it is almost hard to look at, but you just can't keep your eyes off it... It is your new favorite book.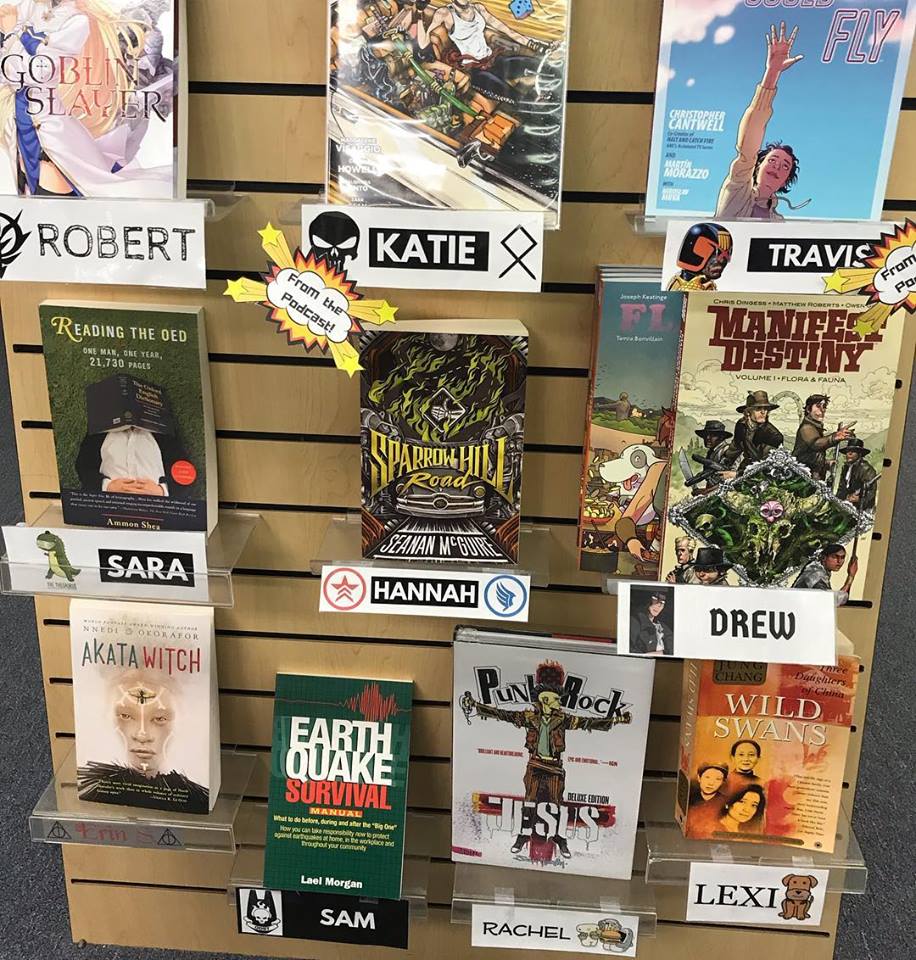 -Events-
Part of what we love most about what we do is being involved in our local community. In addition to annual events, such as NaNoWriMo and our sidewalk sale, we also host author events and a monthly book club.
For our complete list of upcoming events, be sure to check out our calendar of events!
-New Books-
Let's talk new books. Here at Adventures Underground, we are constantly striving to provide the best selection that we can, in order to better serve you.
Check out our displays of new releases for the hottest new books to hit the shelves. And if there's an upcoming release you're looking forward to, please let us know. We can always put in a special order for you to ensure you have it on release day.
We always love to hear your input about books so we can make our selection the best that it can be.
New Releases this Week! 9/10/2019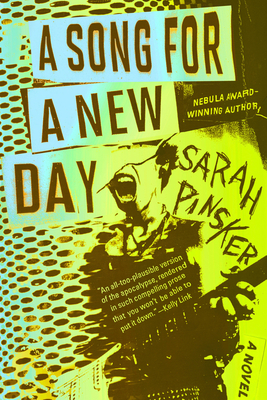 Next Book Club Meet Up!
October 4 at 7pm in the Caterpillar Cafe.
October Book Club Selection
Desdemona and the Deep by C. S. E. Cooney
On the surface, the world is rife with industrial pollution that ruins the health of poor factory workers while the idle rich indulge themselves in unheard-of luxury. Below are goblins, mysterious kingdoms, and an entirely different hierarchy. Desdemona, the spoiled daughter of a rich mining family, is sent down into this kingdom, and must retrieve the tithe of men her father promised to the world below.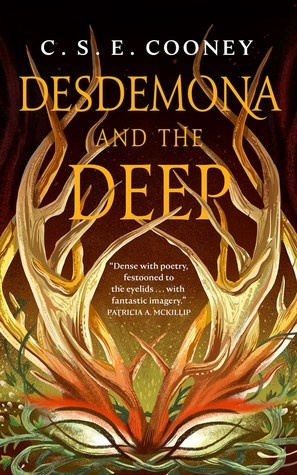 -Used Books-
We're proud to offer an extensive selection of used books of all genres, both fiction and non-fiction. Our selection has been specially curated by our staff from our local community.
The majority of our used books come through in trade and are then put out on the shelves for you to peruse. More titles are put out every day, so be sure to check back frequently!
-Trade-
While we pride ourselves on having a large selection of used books, we need your help to keep it that way. We accept used books in trade and offer store credit in exchange that can be spent on anything in store.
We receive book trade daily and will give you a call as soon as we have a chance to go through yours. Any items that we are unable to take in trade you can choose to either have donated to the local library, or if you'd like them back, we will hold them 48 hours for you to pick up.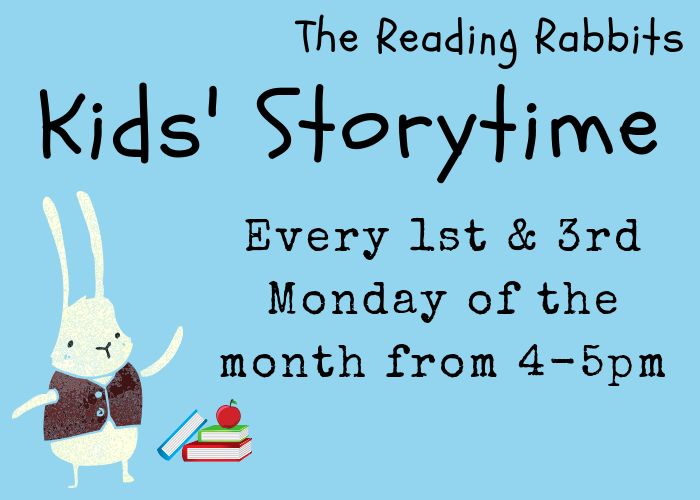 September Book Club Selection
The Sol Majestic by Ferrett Steinmetz
Kenna, an aspirational teen guru, wanders destitute across the stars as he tries to achieve his parents' ambition to advise the celestial elite.
Everything changes when Kenna wins a free dinner at The Sol Majestic, the galaxy's most renowned restaurant, giving him access to the cosmos's one-percent. His dream is jeopardized, however, when he learns his highly-publicized "free meal" risks putting The Sol Majestic into financial ruin. Kenna and a motley gang of newfound friends--including a teleporting celebrity chef, a trust-fund adrenaline junkie, an inept apprentice, and a brilliant mistress of disguise--must concoct an extravagant scheme to save everything they cherish. In doing so, Kenna may sacrifice his ideals--or learn even greater lessons about wisdom, friendship, and love.
Utterly charming and out of this world, Ferrett Steinmetz's The Sol Majestic will satisfy the appetites of sci-fi aficionados and newcomers alike.