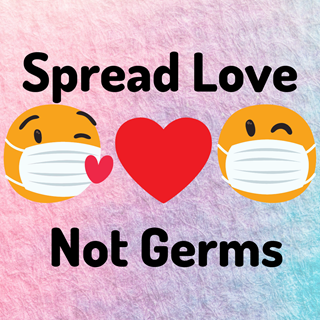 Masks are required to shop in-store. We also offer curbside service upon request. Call us at 509-946-9893.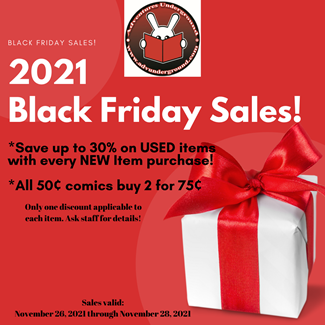 Stop in to get the best shop local deals!
There's shortages going on this season, if you wish to buy presents for the holidays - sooner is better!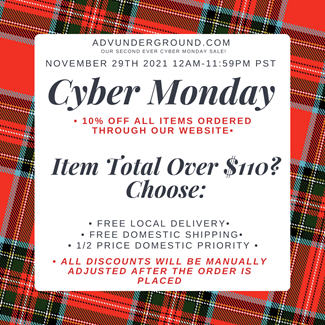 We're ready for Cyber Monday!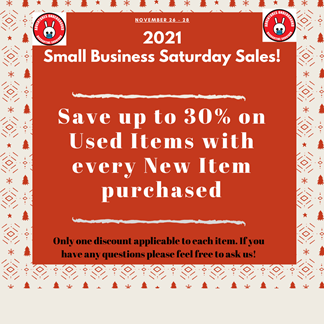 We are a small business! Help Shop Small on Saturday.
*In compliance with Governor Inslee's updated mask mandate (Proclamation 20-05 amended and extended, and the Secretary of Health's Amending Order 20-03) from August 20th, 2021, and as per our own updated store policy, we are requiring ALL customers over the age of 5 to WEAR A MASK WHILE SHOPPING IN OUR STORE, regardless of vaccination status. Masks should go completely cover your nose and mouth and include at least one layer of tightly woven fabric without visible holes (multiple layers are strongly recommended).
*We enforce this policy.
*If you cannot or will not wear a mask, please do not come inside. We will gladly accommodate you over the phone, at curbside, or through email or our website.
*If you enter our store without a mask, we will ask you to put one on. We have disposable masks available free for your use. If you refuse to properly wear a mask and refuse to leave our store, we will call the police to escort you off the premises. We value lives (yours and our own) far more than arbitrary internet points.
*We are deeply saddened by these preventable deaths and illnesses, and hope you will choose to mask up, even if you find it inconvenient. The Delta variant is highly contagious, (the Tri-City vaccination rate is < 50%,) which adds to spread, and young children and some others are not even able to be vaccinated yet. We are trying to help prevent death and major illness in all of our community.
*We understand that for whatever reasons, some people will not wear masks. We would still love to help find you the books and other media that you need. If you are not masked up we will not do this in-store, but can absolutely help you with curbside pickup, phone orders, local delivery, etc. We appreciate your respect as fellow humans, and look forward to returning the same.
*Again, at this time, masks are required to shop in-store. We also offer curbside service upon request. Call us at 509-946-9893.
---
**CURRENT TRADE POLICY: Due to rewriting many of our business practices: We are NOT taking trade for the foreseeable future. We are still accepting donations of acceptable products. Please make an appointment for donations.**
CURBSIDE PICKUP: We will call you as soon as your order is ready. Please be patient, it takes us a while to put everything together. (Even if you just have one item - there may be other orders ahead of you that day.) It can take up to 48 hours for the item to be ready.
TROUBLE ORDERING?: If you are having trouble putting your order through with a credit card, try submitting your order anyway but select the Check/Money order option. If you put "Please Call for Payment" and we can get your card information over the phone once we pull your order.
---
HOURS
Main Store:

11 am - 7 pm Every Day

Adventures Underground
(In the Uptown Shopping Center)
1391 George Washington Way
Richland WA 99354

509-946-9893

 

Cafe:

10am - 8 pm Every Day

Caterpillar Cafe
(In the Uptown Shopping Center,
accessible street-side
or order online)
227 Symons St
Richland WA 99354
CHECK OUT ONE OF OUR AU RADIO PODCASTS: